The reality of reading in the Arab world, is the number of readers rising or declining?
For years they've tried to convince us that the Arab citizen does not read. They hadn't supported their statement with any reliable statistics. Unfortunately, the Arab media and bloggers reported the news without checking its source or thinking rationally and logically. Several references aren't even dated. This caused schools to blindly pass on this news… More than once I heard during Al Jumaah khutbah (Friday sermon) that the Arab citizen reads less than a quarter of a page per year; meaning only a few minutes not exceeding five minutes per day… such number casts doubt as it doesn't seem reasonable at all. For example, students read schoolbooks for hours each week!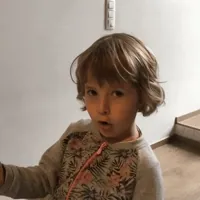 We've heard this lie over and over again that we eventually believed its fake truth. This lie became a part of us, rooted in our unconscious minds.
It's wrong…
According to the Arab Reading Index 2016, the Arab individual reads for around 35 hours per year; an average of 17 books. This study was conducted by Mohammed Bin Rashid Al Maktoum Foundation in collaboration with the UNDP, and 148,294 persons from 22 Arab countries participated in the study. We would like to add that many questionnaires that weren't completed or lacked seriousness were excluded from the study. These statistics did not include reading religious books. The study was built on three characteristics: reading level, reading accessibility, and personal, cognitive and sentimental features.
Results of the study:
Lebanon topped the list of Arab countries in terms of hours of reading and number of read books, followed by Morocco, Egypt, UAE, Tunisia, Jordan, Saudi Arabia, Qatar, Bahrain, Palestine, Algeria, and Oman.


Is this average – 35 hours and 17 books yearly – considered a good thing?
Perhaps…
However, to be objective, we often waste our time on social media sites and coffee shops. Those spent hours will not come back. This is the problem with time; when it goes we lose it.
On the other hand, a lot of people complain about the prices of books. They don't see paying $10 for a book that would benefit them and develop their intellects as a priority… But they certainly see no problem in paying bigger amounts each month for Shisha and cigarettes or for having internet on their mobile phones…
We will conclude this article by saying that the reading index doesn't particularly determine a nation's culture within a specific country or geographical region.
Was this article helpful? Share your opinions.